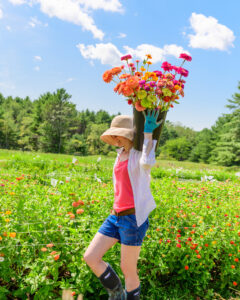 Eastern River Farm, LLC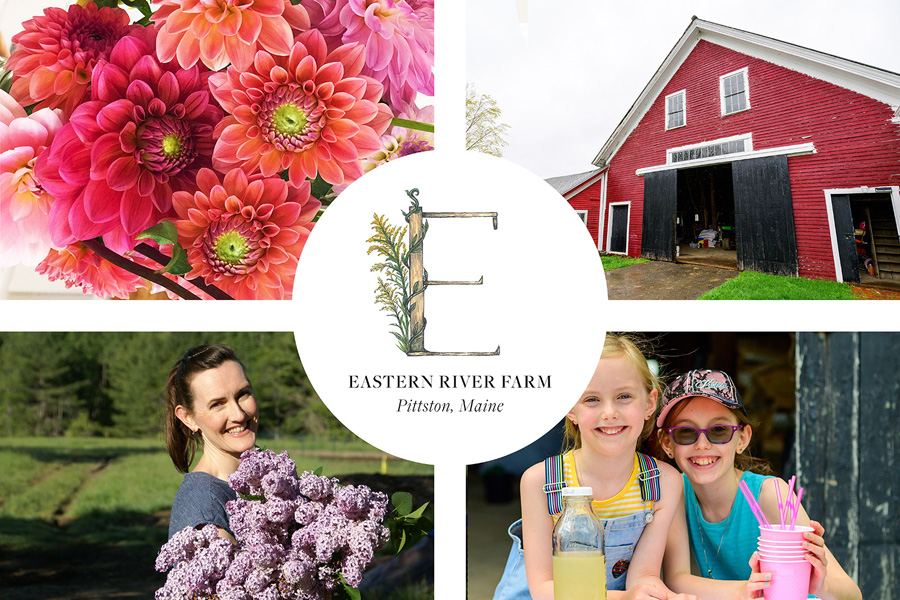 About
Sustainably Grown Local Flowers in Pittston, Maine.
At Eastern River Farm, we grow from seed, following regenerative agricultural practices beyond organic. We harvest and arrange our own blooms for weddings and local customers.
Our offerings:
Hundreds of varieties of flowers and foliage, including:
Peonies in pinks and whites
David Austin Garden Roses in pinks, blush, creamy yellows and whites
Heirloom Chrysanthemums in autumnal tones
Dahlias in all colors and forms
Eucalyptus in several varieties
Perennial greens such as lilac, willow, forsythia, pussy willow, red dogwood branches, flowering apple branches, and ferns
Herbs such as mint, oregano, basil, dill, and bronze fennel
Medicinals such as figwort, calendula, bachelor's buttons, Sweet Annie artemisia etc.
Ornamental grains and grasses
Seasonally, we also offer dried flowers, wreaths, garlic, and other items.
Services
Subscriptions
Flowers for Events
Individual Orders/Deliveries
Weddings