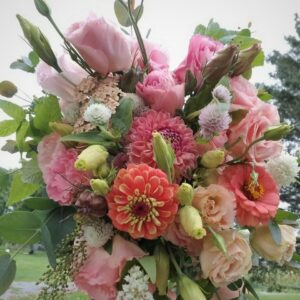 Fleurs de ferme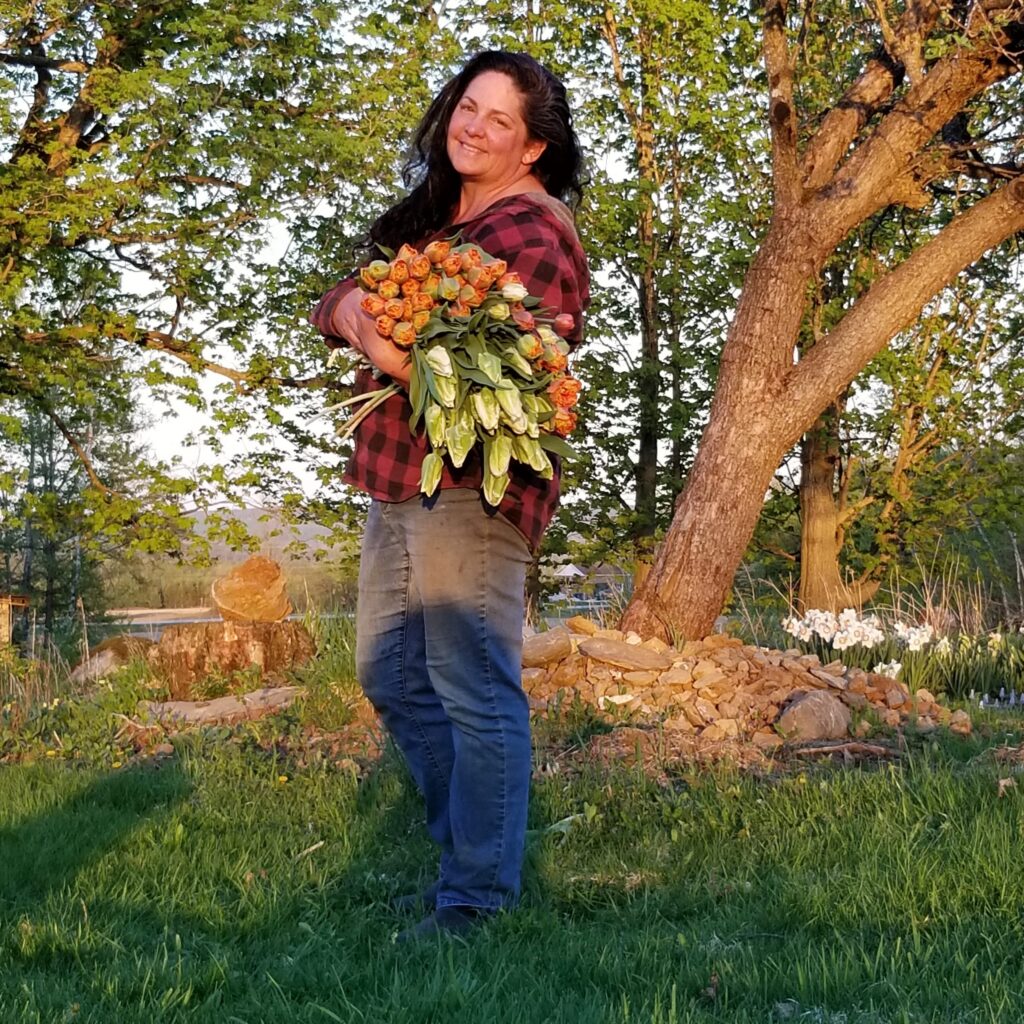 Sophie Ducharme
1517 Rang 8
Sainte Christine, QC J0H 1H0
CANADA
(450) 521-8931
Follow Us
About
Small scale family flower farm and boutique floral studio in Sainte Chrisitne, QC. We grow and arrange a wide variety of unique sustainably grown specialty cut flowers for CSA subscription, farmer's market, grocery stores, weddings & events, and florists.
We are trying to make the world a tiny little bit more beautiful, one bloom at a time.
Ferme florale écoresponsable à échelle humaine à Sainte Christine, QC. Nous cultivons de manière durable et écologique et arrangeons une grande variété de fleurs de spécialité pour nos abonnements floraux, les marchés publics, épiceries, les mariages et évènements et les professionnels de la fleuristerie.
On essaie d'embellir un tout petit peu le monde, une fleur à la fois.
Services
Subscriptions
Design Workshops
Farmers' Markets
Flowers for Events
Funerals
Individual Orders/Deliveries
Retail Florists
Valentine's Day
Weddings
Wholesale to Florists
Work with Designers
Flowers We Grow
Agrostemma

Alchemilla

Allium

Amaranthus

Ammi

Anemone

Artemisia

Asclepias

Aster

Bachelor button

Balloon flower

Baptisia

Bells of Ireland

Branches - Flowering

Branches - Foliage

Branches - Fruiting

Broomcorn

Bupleurum

Calendula

Campanula

Celosia

Chinese lantern/Physalis

Columbine

Cosmos

Craspedia/drumstick

Daffodil

Dahlia

Delphinium

Dianthus

Dogwood

Echinops

Echinacea

Eryngium

Eucalyptus

Euphorbia/Snow/mtn

Feverfew

Forsythia

Foxglove

Gladiolus

Goldenrod

Gomphrena

Grasses & Grains

Gypsophila

Herbs

Holly

Hydrangea

Hypericum

Iris

Kale

Kangaroo paw

Larkspur

Lavender

Lilac

Lily

Lily of the valley

Lisianthus

Loosestrife

Lupine

Monarda

Mountain mint

Peony

Phlox

Poppy

Ranunculus

Rose

Rose hips

Rudbeckia

Scabiosa

Snapdragon

Spirea

Statice

Strawflower

Sunflower

Sweet pea

Tulip

Tweedia

Viola

Willow

Yarrow

Zinnia

Dried & Preserved