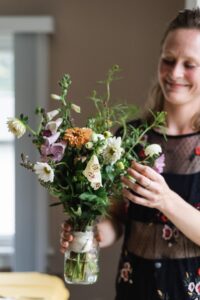 Frayed Knot Farm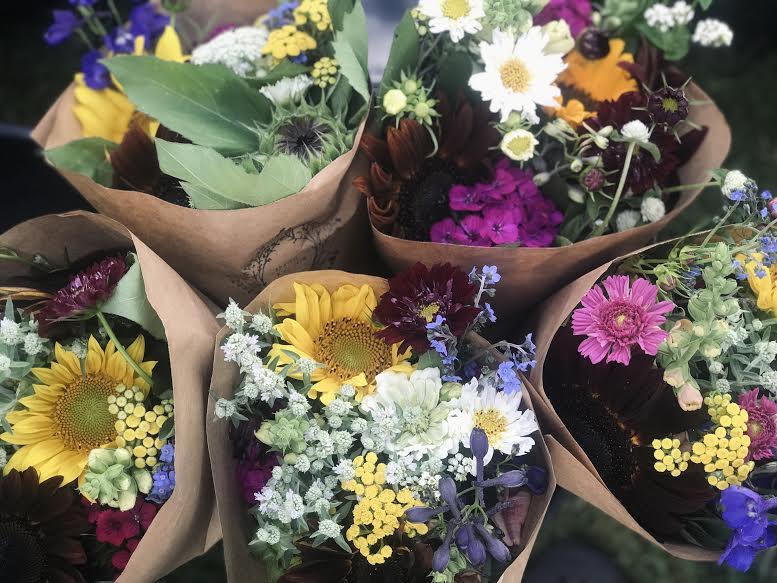 Emily Pek
15041 Auburn Road
Newbury, OH 44065
USA
440-561-6083
Follow Us
About
Frayed Knot Farm is a small, hand scale cut flower farm located in Newbury, OH. Just 30 miles from downtown Cleveland, Frayed Knot grows over 50 varieties of annual and perennial flowers and foliage. Blooms are sold direct to customers, through a weekly bouquet subscription as well as through florists, weddings and events. Frayed Knot also has a farm stand on site where bouquets, herbs, vegetables and potted plants are sold. The growing season at Frayed Knot is May through October and dedicated to bringing unique and heirloom variety crops to North East Ohio. Frayed Knot uses a regenerative agricultural philosophy, which prioritizes ecosystem health.
Frayed Knot is operated by Emily Pek and the land is co stewarded by Zoe Apisdorf.
It is important to the stewards of Frayed Knot to acknowledge that Frayed Knot is on indigenous land of the Erie and Mississauga Nations.
Price/Availability
https://www.frayedknotfarm.com/shop
Services
Subscriptions
Design Workshops
Flowers for Events
Funerals
Individual Orders/Deliveries
On-farm sales
Retail Florists
Weddings
Wholesale to Florists
Work with Designers
Flowers We Grow
Ageratum

Amaranthus

Ammi

Anemone

Aster

Branches - Flowering

Branches - Foliage

Broomcorn

Calendula

Celosia

Centaurea

Cosmos

Dahlia

Delphinium

Dianthus

Dogwood

Echinacea

Eucalyptus

Feverfew

Foxglove

Goldenrod

Gomphrena

Grasses & Grains

Herbs

Lavender

Lily

Lisianthus

Mountain mint

Phlox

Poppy

Ranunculus

Rudbeckia

Snapdragon

Statice

Strawflower

Sunflower

Tulip

Veronica

Viola

Willow

Yarrow

Zinnia

Dried & Preserved
Other Specialty Flowers We Grow
Tansy

Valerian

Motherwort

Salvia

Room Service

2078 W. 25th St

Ohio City
Where to Find My Flowers
Room Service

2078 W. 25th St

Ohio City

,

OH

44113

USA

Phone: (216) 696-6220

Get Directions

Room Service

3444 Tuttle Rd.

Shaker Heights

,

OH

44122

USA

Phone: (216) 331-0137

Get Directions