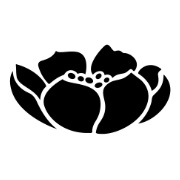 Lindell Flower Farm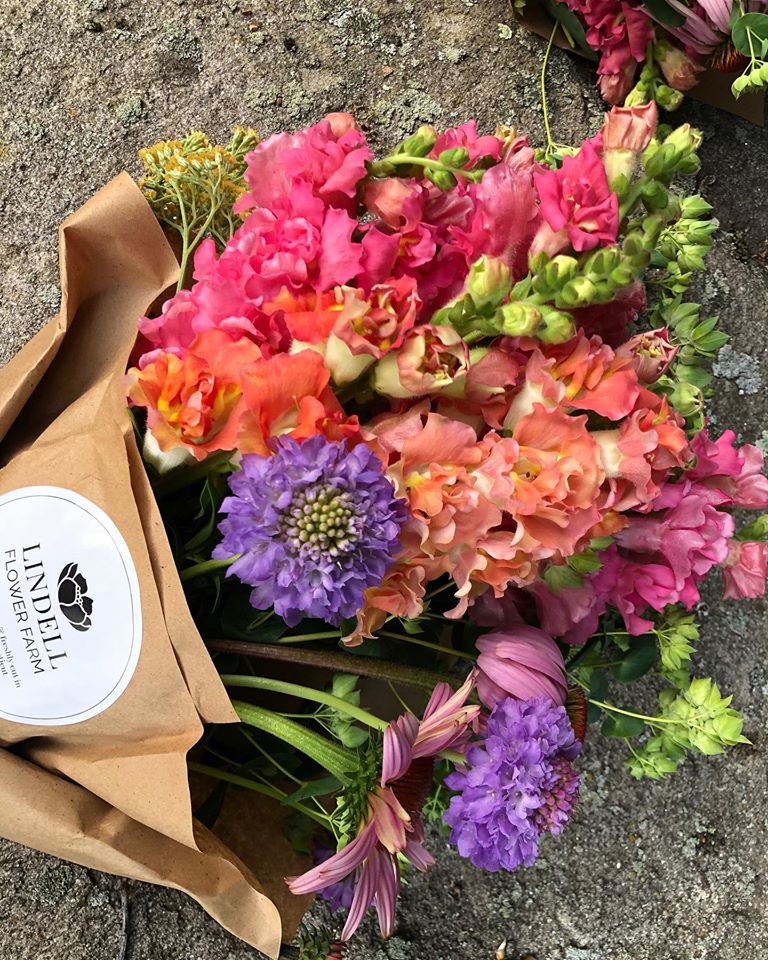 518 Town Hill Road
New Hartford, CT 6057
USA
Follow Us
About
Lindell Flower Farm is located in New Hartford—at the top of a magical hill in Connecticut's scenic Northwest Corner.
Large scale gardening & a deep affection for the arts & nature runs in all branches of the family. The summer of 2015 the Lindells decided to take their shared passion to the next level & grow flowers professionally.
Using better than organic farming methods & safe, sustainable techniques, Lindell Flower Farm offers specialty, heirloom & uncommon cut flower varieties such as:
Ammi, Artemesia, Aster, Bupleurum, Chocolate Lace Flower, Cosmos, Chrysanthemum, Daffodil, Dahlia, Delphinium, Dill, Dusty Miller, Echinacea, Foxglove, Lady's Mantle, Larkspur, Lilac, Lily of the Valley, Lunaria, Milkweed, Mint, Nicotiana, Nigella, Peony, Poppy, Scabiosa, Sedum, Scented Geranium, Snapdragon, Strawflower, Sunflower, Yarrow, Zinnia & so much more!
OUR AESTHETIC
Our designs are inspired by both the Dutch Masters & Mother Nature Herself, using the finest botanicals from our own field & forest.
We adore all that is textured, loose, organic, fragrant & abundant, often incorporating uncommon branches, fruits, grasses, pods, feathers, moss, antlers & vines in our work.
We paint with flowers & thoughtfully curate our field's pallet each season with the resulting botanical art in mind!
Price/Availability
https://lindellflowerfarm.com/where-to-buy/
Services
Subscriptions
Design Workshops
Flowers for Events
Funerals
Individual Orders/Deliveries
On-farm sales
Weddings
Flowers We Grow
Alchemilla

Amaranthus

Ammi

Artemisia

Asclepias

Aster

Astilbe

Bachelor button

Balloon flower

Baptisia

Branches - Flowering

Branches - Foliage

Branches - Fruiting

Bupleurum

Butterfly bush

Calendula

Campanula

Celosia

Centaurea

Clematis

Columbine

Cosmos

Daffodil

Dahlia

Delphinium

Dianthus

Dogwood

Echinops

Echinacea

Eryngium

Eucalyptus

Euphorbia/Snow/mtn

Feverfew

Forsythia

Foxglove

Goldenrod

Gomphrena

Grasses & Grains

Herbs

Hydrangea

Iris

Larkspur

Lily of the valley

Lisianthus

Lunaria

Lupine

Monarda

Mountain mint

Nigella

Peony

Phlox

Poppy

Ranunculus

Rudbeckia

Safflower

Salvia

Scabiosa

Sedum

Shasta daisy

Snapdragon

Spirea

Strawflower

Sunflower

Sweet pea

Tuberose

Tulip

Verbascum

Veronica

Viburnum

Viola

Witch hazel

Yarrow

Zinnia

Dried & Preserved