The Blossom Farm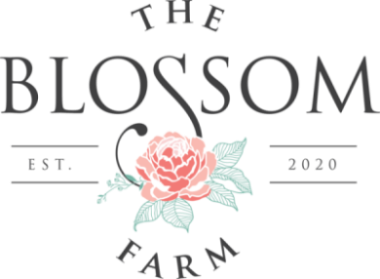 About
The Blossom Farm is a local cut flower farm and event location close to New London, with easy access to Bedford, Lynchburg, and Smith Mountain Lake. We are blessed with a beautiful view of the Peaks of Otter (Blue Ridge Mountains) and a field of flowers we love sharing. Our goal is to bring YOU joy with every blossom from our farm. We have bouquets, subscriptions, a You Pick Wildflowers, workshops, DIY buckets, and more. We appreciate your support of local small businesses and look forward to getting to know you, whether it's here on the farm, at the Farmer's Market, or a bouquet delivery.
Services
Subscriptions
Farmers' Markets
Flowers for Events
Individual Orders/Deliveries
On-farm sales
Pick your own
Weddings
Flowers We Grow
Ageratum

Allium

Ammi

Bachelor button

Baptisia

Bells of Ireland

Caryopteris

Celosia

Centaurea

Cosmos

Craspedia/drumstick

Daffodil

Dahlia

Delphinium

Eryngium

Forsythia

Foxglove

Gomphrena

Grasses & Grains

Herbs

Larkspur

Lavender

Lilac

Lisianthus

Monarda

Nigella

Peony

Rose

Rudbeckia

Scabiosa

Shasta daisy

Snapdragon

Sunflower

Sweet pea

Tulip

Veronica

Yarrow

Zinnia

Dried & Preserved
Other Specialty Flowers We Grow
Bearded Iris, Dara - Chocolate Lace and Purple Kisses, Lilacs, Stock, Talinum/Jewels of Opar, and more.
Where to Find My Flowers
On the Farm

Phone: 740-602-7687